Best Sellers
Everyone has a favorite. Which one is yours? Browse our most popular items below, or discover your new favorite Kringle.
Made with Wisconsin Pride!
Kringle officially became Wisconsin's State Pastry on June 30th, 2013. We are proud to be a part of Wisconsin's heritage and to continue the tradition of baking Kringle in Racine, Wisconsin!
Order Kringle!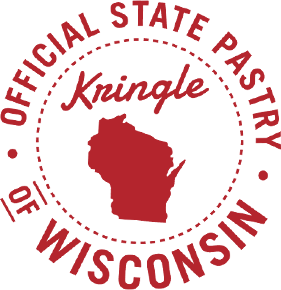 Not Sure Which Delicious Treat to Get?
Browse All of Our Products